the first book from alder
&

frankia
Beauty in Transition: Portraits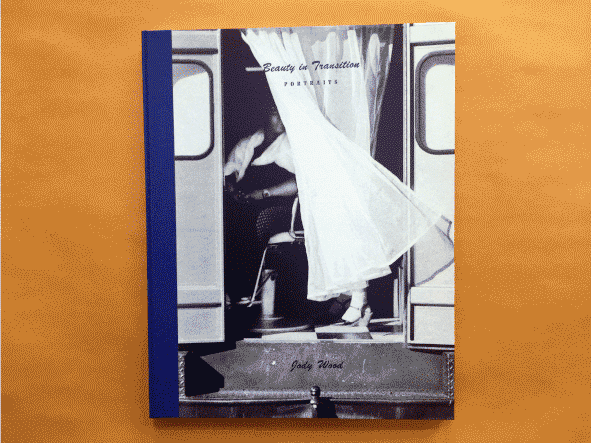 NYC-based artist Jody Wood created a mobile hair salon for people who are homeless and residing in shelters. Her project, titled Beauty in Transition, has been funded by A Blade of Grass, and featured by The Atlantic and MSNBC. This award-winning handmade book, published by my new imprint Alder & Frankia, documents Wood's project in a beautiful, intimate, and tactile edition while preserving the privacy of the participants. Read more about the project or
surveying the art-going public for their
Opinions on Art
a reversible poster for ilssa
Satisfied / Alienated Workers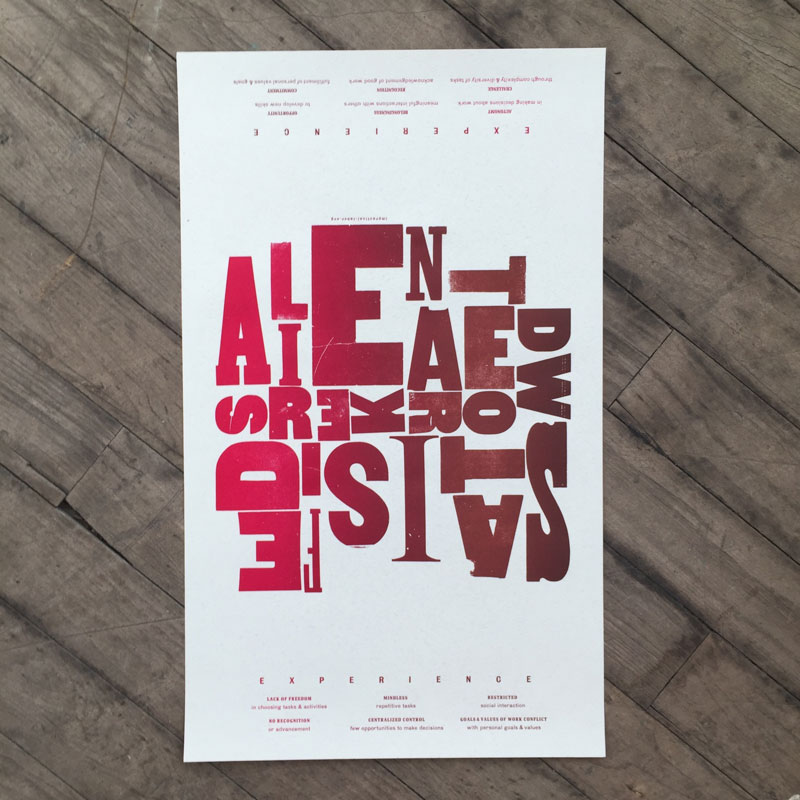 Satisfied workers experience belongingness, autonomy, and the opportunity to develop new skills. Alienated workers experience centralized control, little community, and no recognition or opportunity for advancement. Which best describes your job? Rotate this poster to best suit your own working conditions. Handset wood and metal types, printed letterpress, for Impractical Labor. ILSSA members, you will receive your own copy in the next Quarterly!
a chronobiology self-test for ilssa
Making Time Quarterly
Are you always +2 at 11am? The summer 2016 ILSSA Quarterly included a self-test to determine your own personal time cycle, made in collaboration with Bridget Elmer and John Labovitz, along with an announcement about the first ever ILSSA Residency. Read all about it, and all about ILSSA, over at the Impractical Labor website!
one white t-shirt styled 54 ways
Lookbook 54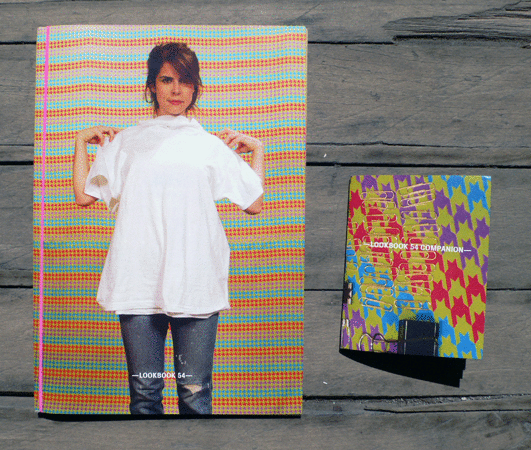 What is the most reductive form that can yield the most variety in meaning? Possibly the white t-shirt. Tight it is James Dean, huge it is hip-hop. It's not what you wear, it's how you wear it. 54 different characters are created with nothing but one XL white t-shirt and common office supplies (binder clips, safety pins, duct tape) used as styling aids. All accessories serve a function and the shirt is never cut or permanently altered. Accompanied by the Lookbook 54 Companion, showcasing hair, make-up, & accessories created with office supplies. This project was a collaboration with Roxane Zargham, who made all the photographs. 116 pages, 7⨯10 inches, $30 shipped in the USA.